Ahoy!
It's a very busy time. Lots of rehearsal for Phag! (me and Alice Bag) and time in the studio planning for upcoming art shows this summer both in LA and Idaho.
Wednesday October 11th is national Coming Out Day! I've been invited by Gina Young & SORORITY to play a few songs at The Bootleg Theater.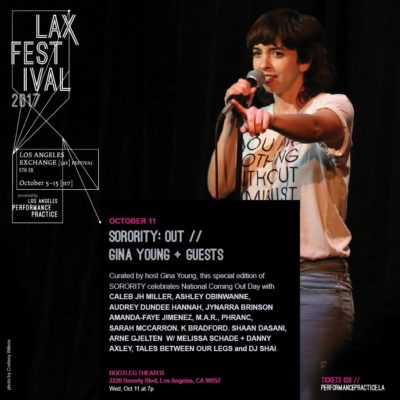 http://performancepractice.la/sorority
Then on Thursday October 12th make sure you come to "Turn It Up" a benefit for Puerto Rico and Mexico at The Echoplex that Alice Bag put together. Great Show! Great Cause! Get your tix! www.ticketfly.com/event/1574966-turn-it-up-benefit-for-los-angeles/
Finally, on Friday October 13th PHAG! is playing the…
Razorcake 100th issue celebration reading Fri., Oct. 13, 8 PM, Avenue. 50 Studio, Highland Park
It's gonna be FUN and FREE!!!
See ya at all of these great events!!
XXXXXPhranc